Review last USPA Coach Rating Course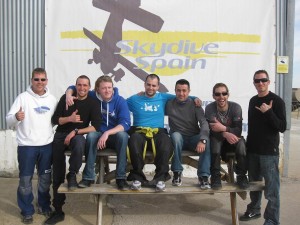 We had a great time at Skydive Spain during the weekend February 04-06, 2011 as we found perfect weather conditions and very motivated candidates. We completed successfully the USPA Coach Rating Course and congratulate the four candidates for their gained Coach rating:
– Edward Roscoe (UK)
– Florin Craciun (Romania)
– Francisco Gaitan (Spain)
– Oliver Lopez (Spain)
Big applause to you all and good luck with your upcoming work as Coaches. We also express our thanks to Jonno Horne and Pablo Rua for assisting us on th evaluations as well as the entire staff of Skydive Spain for their hospitality!