WELCOME to our INSTRUCTORS ACADEMY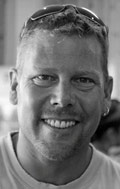 Our Instructors Academy is an independent skydiving school who offers skydiving training and activities for all level of experience. No matter if you are a beginner who wants a start in this fascinating sport or if you are already licensed skydiver looking for improvement in his flying skills or wants to achieve an instructional rating:
Contact us and let us explain what we can do for you.
Our Office is located in the south of Spain/Andalusia, where we find nice Dropzones and perfect weather conditions for our skydiving activity. Since we are operating however as an independent school, we are not tied to only one Dropzone in particular in order to conduct our training. Our team of instructors and examiners travel worldwide in order to offer best suitable service and to meet personal preferences.
Please have a look through our website in which we tried to cover all the needed information of the different disciplines and training parts. We are daily connected by phone, email or internet and we are looking forward to hear from you!
Welcome and enjoy your virtual tour through our INSTRUCTORS ACADEMY!
Marcus Laser, USPA I/E, Founder & Director