Review FS Skills Camp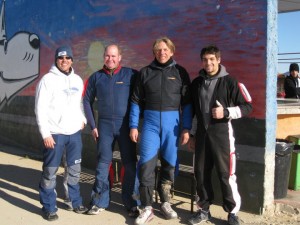 We had a nice weekend at Skydive Lillo during Nov 26-29 and we were able to finish the planned FS training with our Geman friends. We welcomed Frank Adams for his FS1 training as well as Franz Ritter for his license requirements and FS coaching. Both have successfully completed their achievements and we congratulate them big times combined with a thank you for their visit. We also appreciated the assistance of Coach Julian Barthel during this training camp. Thank you as well!
Finally, we thank Skydive Lillo for their hospitality during those days! We will be back!