Review Coach Course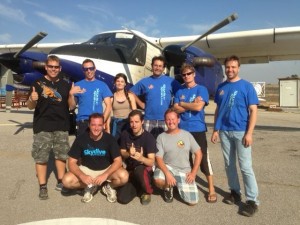 We conducted another USPA Coach Rating course at Skydive Spain during Oct 15-17. Under the lead of USPA I/E Marcus, we evaluated 4 possible candidates. After the ground school, the ground work and the jumps, we are happy to present you 4 new USPA Coaches:
Pedro Jaraiz (Spain) / Cristina Morero (Spain) / David Aguilar (Spain) / Milosz Lam (Poland)
Congratulations to those new Coaches and have fun working with your students and continue the teaching path!