Review Coach Course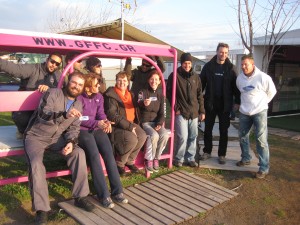 With this weekend and despite the unstable weather, we were able to complete the Coaches Evaluations at Greek Freefall Club in Athens, Greece. We give a big applause to the new born Coaches and congratulate:
– Stefanie Goller (Austria)
– Thodoris Douzenis (Greece)
for achieving their USPA Coach Rating. Best of luck with the upcoming coaching jumps and congrats to both of you! We also thank GFFC and its community for their great hospitality!