Review AFF IRC in Dubai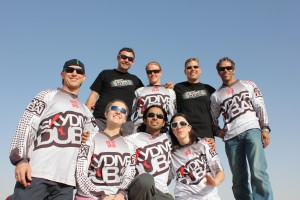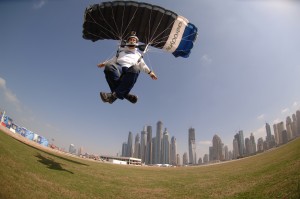 We have returnd from Dubai but we are still amazed by the greatness of the city. It was our first visit to Skydive Dubai and its sister DZ Skydive Dubai Desert Campus and we were greeted with a warm, friendly and great hospitality. The AFF Instructor course was easy going as all four candidates are experienced tunnel instructors and really good flyers.
With the help of USPA I/E Raul Bocanegra for the evaluations and with Steve and Jason's help on the videos, we could finish the whole course in 6 days and pass our congratulations to the participants:
– Karim Malik (Germany)
– Lauren Demme (USA)
– Stephanie Strange (USA)
– Naomi Kotzee (South Africa)
You have well deserved your AFF Instructor Rating! Have fun with it and always stay safe! We thank you for the participation and we thank the whole team of SD and SD2 for the great organisation of this course. We had an awesome time and we shall return soon!