Presenting new USPA AFF Instructors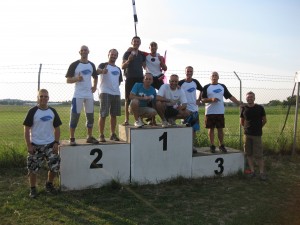 During our stay at Skydive Fano in the past week, we also conducted a USPA AFF Instructor Course. The candidates can look back at a excellent performance and we present you four new USPA AFF Instructors:
Francesco Locci (Italy)
Luciano Caviola (Italy)
Massimiliano Selighini (Italy)
Simone Della Balda (Italy)
You guys did a great job and we give a big applause to your accomplishment and wish you always good work with your future students. We also thank the USPA Evaluators Sebastiano Giubilo and Sandro Andreotti for the assistance as well as the Management of Skydive Fano (Livio, Roberto, Daniele) for their support and hospitality. We really enjoyed our stay and look forward to a possible return! Blue skies!