New AFF-I's born in Molinella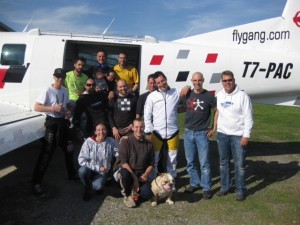 In continuation of the Coach Rating Course, we also trained for the AFF Instructor at Flygang. Not all the candidates passed but we were pleased to see five new AFF-I's born in Molinella. Our applause goes out to:
Daniel Pierce (Australia) / Gabriele Ghilardi (Italy) / Mirko di Siena (Italy) / Mattia Fenati (Italy) / Teodor Ionescu (Italy)
We thank you all for the participation and wish you always "safe" students! Our special thanks also goes out to the DZ Staff of Flygang Molinella for the hospitality and organization!