Merry Christmas and Happy New Year!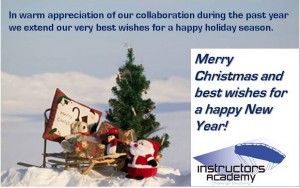 Merry Christmas to all of you and thank you for a fantastic year which was only possible with your all support! Have a great christmas everybody!
We also wish everyone a good jump into 2016! Always blue skies and safe landings! Best wishes for a HAPPY NEW YEAR!