IA at Skydive Nuggets, Germany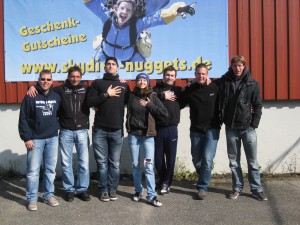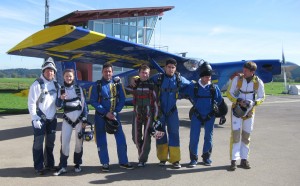 USPA Coach and AFF Instructor Course completed!!! Give your applause to the new rated Coaches and AFF Instructors Alexandra Mao Iancu, Cedric Veiga Rios, Dirk Janssen, Marc Schäfer, Radu Vlad Tartan! Congratulations to you all, very well done!! We say thank you to the whole team of Skydive Nuggets for their great organization and hospitality! We had a very good time!!
More pictures are to be found on our Facebook page (album Skydive Nuggets). There is also a review article on the CYPRES website (on air/blog) under the following link – check it out!