Gift Certificates now available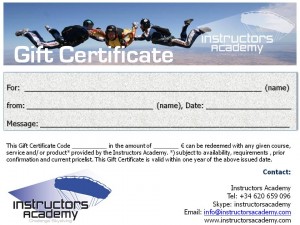 In need of a christmas gift or looking for something special to give away to your skydiver or non-skydiver friend?
We can provide you with a GIFT CERTIFICATE in the amount of your choice which can be redeemed for any course, jump or merchandise ….  Have a look around and order your voucher now by email!