German Skydivers in Greece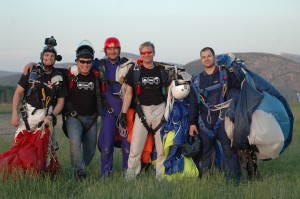 Due to the holiday on May 1st, we experienced a long weekend at Greek Freefall Club in Greece.  A good opportunity for our German former students and friends to join us for some skydives in sunny Greece. The guys were unstoppable for jumping and besides a lot of fun and laughs we had many celebrations:
Marcus Aulfinger 50 jumps / Stephan Konz 50 jumps / Marc Volle A-license / Julian Barthel 750 jumps / Bernd Lahme 1000 jumps
We had a very good time and thank you all for your visit. Congratulations to your round numbers and your progress in the sport!