Gary ready to skydive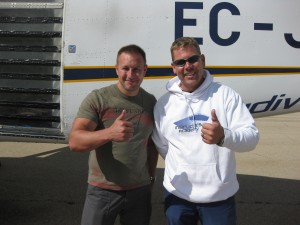 A warm welcome to another AFF student:
Gary Johnson from UK
travelled to Spain in order to participate in our AFF beginner camp at Skydive Lillo. He prepared himself with some windtunnel time and he did an excellent job on the first Levels 1-6 before returning back home. We can't wait to see him back for his Level 7-8 and his consolidation jumps! Very Good Job, mate!