Review FS Coaching Camp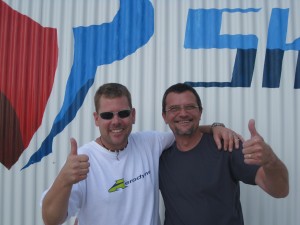 During September 14-18 we were pleased by the visit of  skydiver Holger Waldhausen, who did not mind the travel from Germany in order to train on his FS Skills. Holger is in possession of his skydiver license, has app 50 jumps and recently bought also his own equipment and rig. He mentioned the need for improvement on his FS Skills with some 1-on-1 personal Coaching. The training was successfull and even despite some weather holds, Holger is proud and happy with the outcome of the trip. We noticed that he really learned alot, great job!
We say THANK YOU for your visit and trust in our school. Looking forward to seeing you again and to go skydiving underneath Spanish sun!