Five new Coaches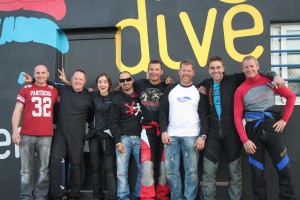 The last week in March we spent at Skydive Empuriabrava in northern Spain while running a USPA Coach Rating Course. The international gather of course participants made it not only fun but also successful upon completion. Please join us and give a big applause to the newly born Coaches:
Andy Hughes (Ireland) / Kevin Cullen (Ireland) / Alain Hubert (Belgium) / Mirko di Siena (Italy) / Samantha Pavon (Switzerland)
We congratulate each one of you and thank you for your participation. Special thanks goes also out to Alain and Pol for assisting on the course as well as the entire staff of Skydive Empuriabrava for their great hospitality.