Congratulation new USPA Coaches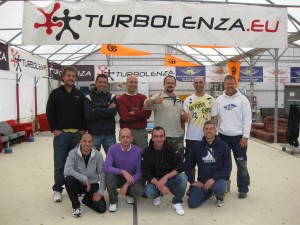 During 19.-21. June 2010 we have conducted a USPA Coach Course at Skydive Fano in Italy. Having seen the beautiful Fano-DZ for the first time, we really enjoyed our stay and would like to pass our thanks and gratitude to the DZ Staff and organizers for this opportunity.
It has been a great course upon which seven new USPA Coaches arose.
We congratulate to their new rating (alphabetical order):
Alex Foster (Australia)
Francesco Locci (Italy)
Gabriele Tazzari (Italy)
Lorenzo Polastri (Italy)
Luciano Caviola (Italy)
Massimiliano Selighini (Italy)
Simone Della Balda (Italy)
You guys did a great job and we thank you for your participation. Special thanks goes also out to Sebastiano Giubilo and Sandro Andreotti for the assistance on the evaluation part! Well done!