Congratuation to Julian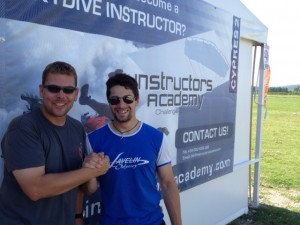 We are happy to announce that our team member and AFF instructor Julian Barthel now also became USPA and UPT tandem instructor. Julian visited us at Greek Freefall Club in Greece and passed his coursewith flying colours under the examination of Marcus. Well done Julian and congratulation from us all!
After the course, Julian already did his first "real tandem with real passenger" at GFFC! Good start!