Congrats to new Coaches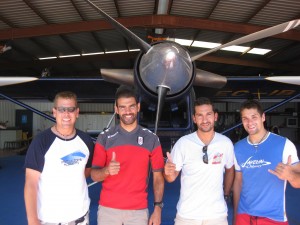 This week, we are visiting again Skydive Lillo in Spain for conducting a USPA Coach Rating Course and Tandem Master Course. The first three course days have been busy but successful and we are pleased to welcome two new USPA Coaches into the world of instructional skydiving:
– Santiago Jimenez (Spain)
– Julio Aguado (Spain)
Good job during the course, congratulations! Lets keep up the good work also during the upcoming Tandem Master Course!