Congrats new Coaches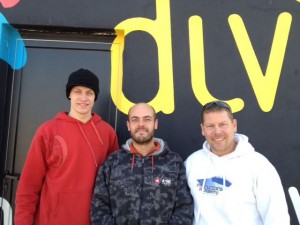 We had a good week during Feb 7-9, 2012 at Skydive Empuriabrava, Spain while running another USPA Coach Rating Course. The two participants were well prepared and have already alot of experience. They passed the course with flying colours and we congratulate them for being the new USPA Coaches:
– Alessandro Cerrina (Italy)
– Emiel Norrlander (Netherlands)
Big applause to you, guys! Thank you for your visit and thanks to the entire team of Skydive Empuriabrava for the great hospitality! We will see you again in March!