Great training week has been accomplished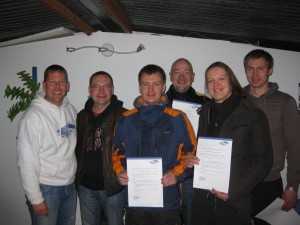 A great training week has been accomplished and we say THANK YOU and CONGRATULATIONS to our new friends from Skydive Estonia (Eesti Langevarjuklubi): Veiko Sepandi, Kristjan Kuru, Peter Paul Motsküla, Kristiina Kasemets, Marko Rink.
The group has learned a lot during their AFF Instructor Training camp at Skydive Spain, Seville and it was a great pleasure working with them. Congratulations to you all and thanks for your visit to Spain. We will see you again soon, blue skies!