News
Monday, 28.12.2015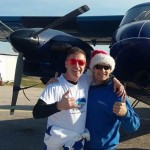 Congratulations to Raul Sanchez for getting his Coach rating at sunny Skydive Spain. Thanks to C/E Julian Barthel. Enhorabuena Raul!!!
Saturday, 26.12.2015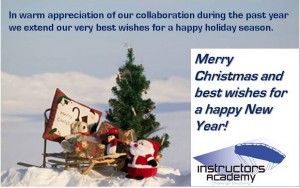 Merry Christmas to all of you and thank you for a fantastic year which was only possible with your all support! Have a great christmas everybody!
We also wish everyone a good jump into 2016! Always blue skies and safe landings! Best wishes for a HAPPY NEW YEAR!
Sunday, 20.12.2015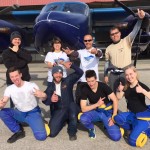 We have successfully completed our last AFF course before the holidays. Thanks to the great help of Carla, Peter and Pelham and the awesome hospitality of Skydive Spain, we are pleased to have all German students from this week already on her solo jumps before heading home. In a matter of a few days, they develop from pedestrians to qualified skydivers, what else can we ask for …? Congratz to you all and have a safe travel back home.
Saturday, 19.12.2015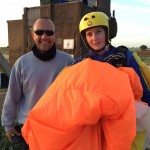 What a week! The weather is great, the students are highly motivated and the vibes are amazing. What better way to learn how to skydive. Slavka is already done with AFF and experiences the first solo skydives while AFF Instructor Pelham supervises. Well done and have fun!
Friday, 18.12.2015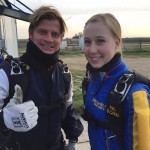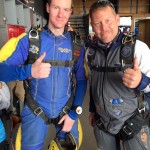 During this week, we are also pleased to see more German students finding their way to sunny Skydive Spain. While Eva Maria is going up with AFF Instructor Peter, Marcus and Jens are ready to board as well for his next jump. It is looking good and the guys are so excited about their skydiving experience with us. Welcome and enjoy the adventure!
Thursday, 17.12.2015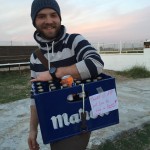 Please give a warm welcome to our new AFF student Lucas B. from Germany. Lucas decided to go for his AFF course while putting in one week of his holidays. Not a bad idea, as he completes the AFF program within a few days and the sunset beer is on him. Well done, mate!
Monday, 14.12.2015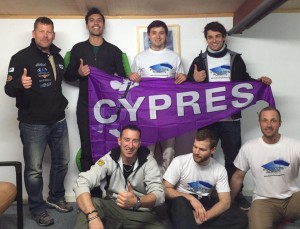 We had a blast with this ongoing Coach Rating Course at Skydive Spain and we are pleased to present you the new USPA Coaches: Jakob, Christopher, Flo and Elias. Well done, guys! We had a great time and thank you for booking in with our Instructors Academy. See you soon on the further path while gaining other ratings.
Friday, 11.12.2015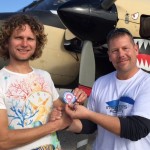 Micha is back with us and this time he has a big mission: achieving his USPA AFF Instructor Rating. While being trained and evaluated by I/E Marcus, Micha demonstrated with his performance that he is ready to do so. Well done and big congratulation to you for getting your AFF-I rating and patch!
Friday, 4.12.2015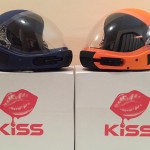 A big thank you shout goes out to our Sponsor Square1 (and Tony) who provides us with the great new KISS helmet. The new KISS has been well developed and avoids any fogging or whatsoever which is common for other full face helmets. Its a pure pleasure jumping with them.
If you are interested to have more info or even order a KISS, don't hesitate to contact us as a dealer anytime.